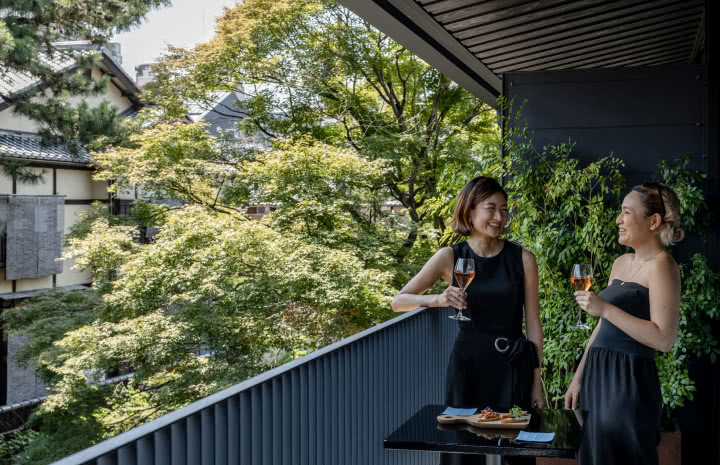 CONCEPT
Kyoto's new hidden gem is eponymous of 'Shinmonzen Dori' – known as The Street of the Artists, Fine Arts and Antique shops; a neighbourhood rich in arts, historical heritage and cultural legacy. Joining this artistic community and Japan's cultural capital is The Shinmonzen; a luxury boutique hotel exclusively located in the beautifully preserved Gion Shirakawa and Shinmonzen Street.
The project has been a labour of love for over 10 years and has been designed by one of the world's most celebrated contemporary architects - Tadao Ando and other artist friends for the modern travellers.
The Shinmonzen provides a highly personalized experience with Japanese Omotenashi as the core combined with the refined epicureanism shaped by our sister property Villa La Coste in Provence, creating ever-lasting memories of your trip.
ARCHITECTURE
"Along the Shirakawa River and Shinmonzen Street in Gion, Kyoto stands an elegant and triumphant hotel.
During our design process, the goal was to create a space that accommodates the desires of the modern traveler while respecting the tradition and legacy of Kyoto.
This hotel represents a nuanced fusion of the past, the present, and the future.

I believe that it will embody the essence of Kyoto while still appealing to cosmopolitan sensibilities.

From each room, guests can gaze upon a sparkling and effervescent river that is considered to be the most beautiful body of water in all of Kyoto.
I hope that everyone who visits will discover the new charm of an age-old city."

Tadao Ando
Architect & Associates